Thursday, July 30th, 2015
1966 Alfa Romeo Spider Duetto lands at Carfest 2015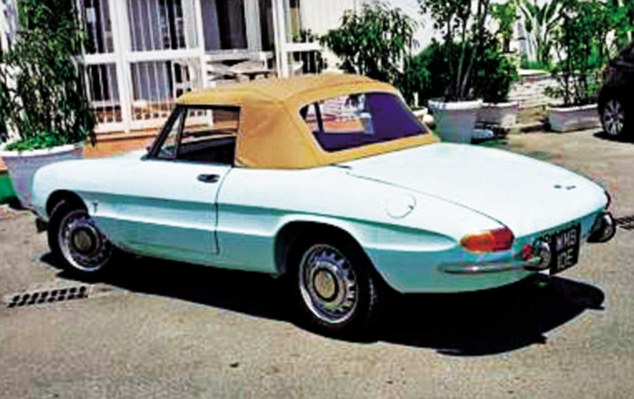 By Love Alfa in Featured, News & Updates
Chris Evans has picked up a fully restored Spider Duetto to feature in this years Carfest. Here's Chris' story;
"One thing you should never do is buy a second-hand car without having it checked out. Well, how about this for stupid? This week I bought a 1966 Alfa Romeo Spider Duetto without even seeing it. Over the phone. And, what's more, from ITALY! Please, never do this. It's completely insane. But sometimes when you want something you have to take a chance and go with your gut.
"I've been after a boat-tail Alfa for a good while now, and seeing as this one was from the first year of manufacture and read fantastically, I ended up having to just go for it.
"The only thing that concerned me was that even though the car was in Italy it was right-hand drive, on English plates and was restored over there, but also still there. To be honest, it was this part of the scenario that had put me off calling. For a week. Until its many internet images began to supplant the faces of my children in my imagination. I had to lance the boil. I made the call.
"And it's OK! Or at least I think it's OK.
"First of all, Lawrence, who answered the UK mobile number, was very… Italian, which immediately began to explain the whole Italy connection. Plus, he is an engineer in the Royal Navy, so he is also one of the good guys. Hurrah! It turns out that Lawrence and his dad have been restoring Alfa Spiders in Naples for the last 20 years. This one, which it turns out was the first-ever right-hand-drive Spider to be imported into Britain, had been gathering dust in the corner of the workshop for 20 years.
"Lawrence further explained that, after discovering its important provenance, he and his old man decided to go the whole hog and treat the car to a nut-and-bolt ground-up restoration.
"So: she's cool, she's original right-hand-drive and she's painted in the most beautiful colour I've ever seen – AR504 Azzurro Spazio, the original one-off special order aquamarine requested from the factory in 1966.
"She's due to arrive on a transporter this week, hopefully in time for CarFest North at Oulton Park, which begins this Friday.
We shall see."
Carfest supports Children in Need and is held in two locations: North 31st July – 2nd August and South 28th – 30th August.